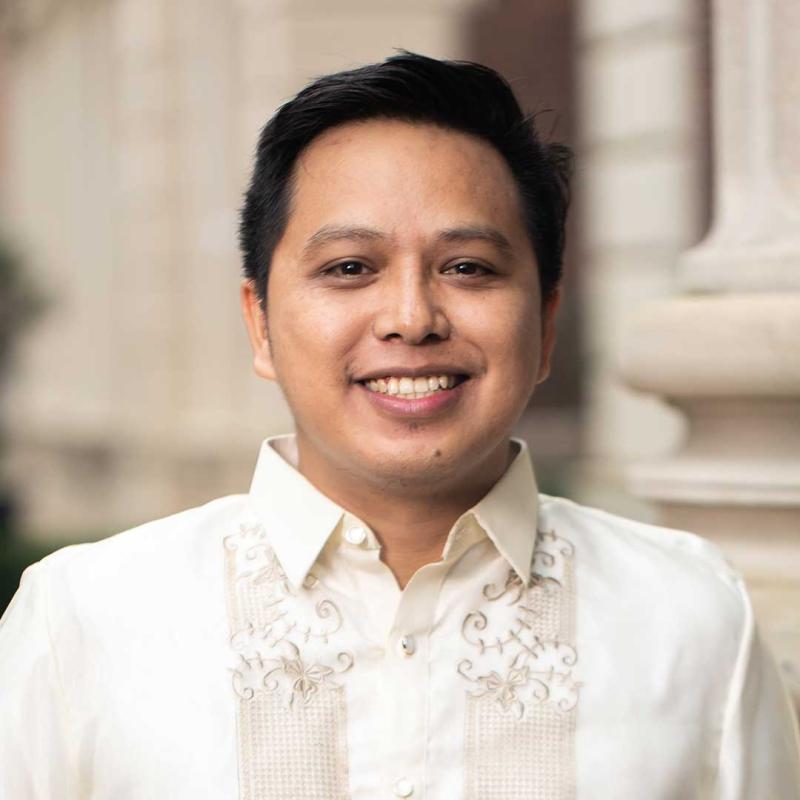 Gabriel Billones Jr.
PHILIPPINES
Founder and President, Break the Fake Movement
Promoting media and information literacy and combating disinformation through civic education, multi-stakeholder engagement, and community mobilization.
Gabriel Billones Jr. is the founder of Break the Fake Movement, an alliance of over 500 young professionals across Southeast Asia who fight fake news, promote media and information literacy, and encourage responsible digital citizenship. Since 2017, Gabriel's organization has launched events, programs, and competitions across Southeast Asia, particularly in the Philippines, Indonesia, and Malaysia, to build a community of media and information-literate citizens who leverage the power of critical thinking to protect online spaces, debunk disinformation, and promote digital rights and media inclusion. Break the Fake's programs include a media civics lab, fact-checking academy and summit, workshops with grassroots communities, and a digital literacy program that offers media toolkits, live masterclasses, webinars, boot camps, and competitions. Gabriel aims to expand his impact through the Scholars program by developing a plan to increase access to media and information literacy resources across Southeast Asia.
Gabriel holds a bachelor's degree in chemical engineering from the Iligan Institute of Technology at Mindanao State University in the Philippines. He has participated in fellowships with the U.S. Department of State, the Atlantic Council's Digital Forensic Research Lab, the International Fact-Checking Network, and Deutsche Welle's Akademie for international media development.
Biography current as of 2023-2024 program year