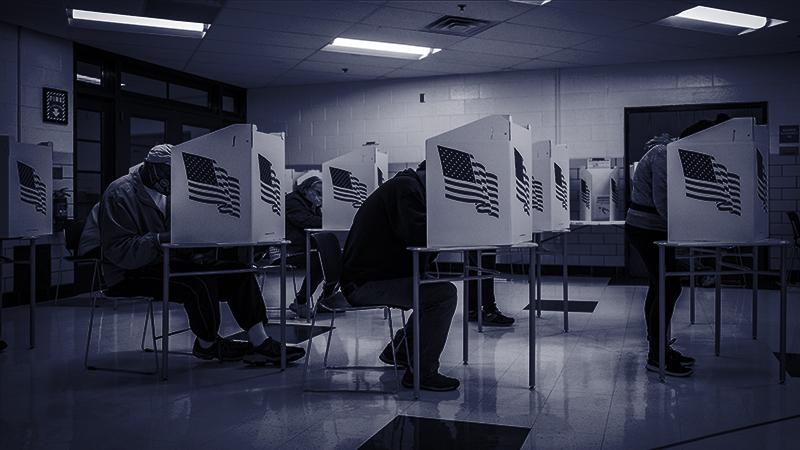 Columbia World Projects Issues New Report, 'Building Trust: Election Administration and the Role of Higher Education'
Columbia World Projects brought together a bipartisan group of experts including secretaries of four U.S. states that played pivotal roles in the 2020 presidential election, Georgia, Michigan, Pennsylvania and Washington; local election officials; and top researchers in election science to debate and plan how universities can help rebuild public trust in the electoral system and elections.
Columbia World Projects Provides Recommendations on Digital Tools for Responsive Government to New York City's Civic Engagement Commission
Columbia World Projects (CWP) today published a report to advise the New York City Civic Engagement Commission (CEC) on the adoption, launch and continued use of a digital platform to foster connections between residents and city government.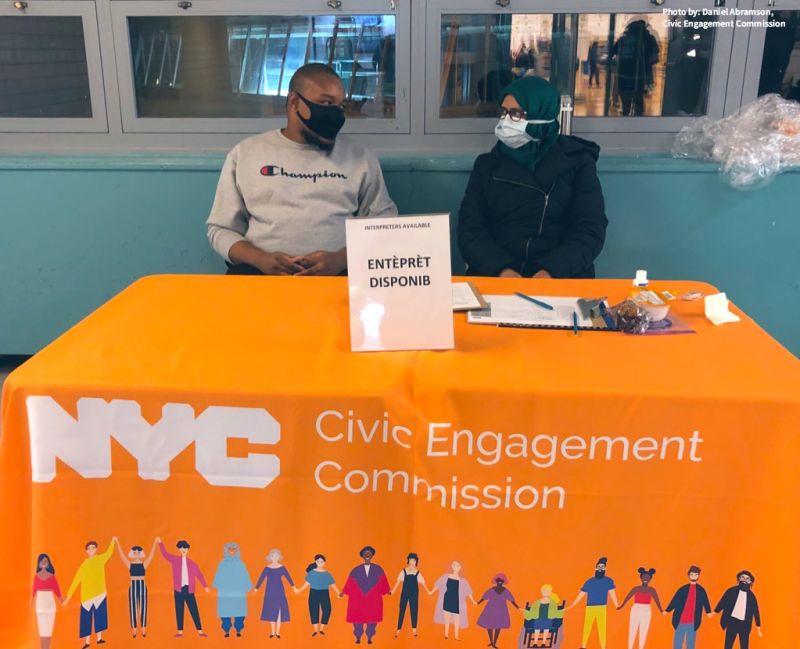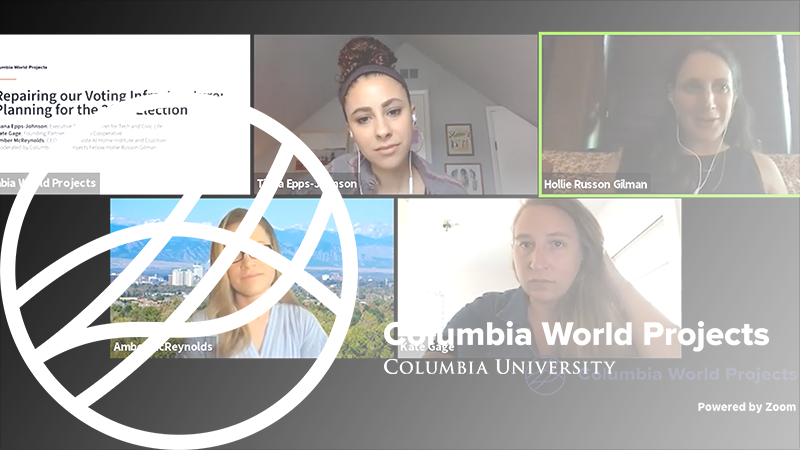 Repairing Our Voting Infrastructure: Planning for the 2020 Election
America's 2020 election faces unprecedented challenges due to the COVID-19 pandemic. Vote-by-mail needs to be vastly expanded before the election, and new technologies that make it easier to vote need to be implemented across the country.
Democracy in the Time of Pandemic and Protest
Columbia World Projects hosts a public Zoom discussion with Nsé Ufot, Executive Director of the New Georgia Project, and María Teresa Kumar, President and CEO of Voto Latino. This discussion with voter mobilization leaders explores the challenges posed by the current pandemic and the innovative ways that their organizations are pivoting strategies to mobilize voters of color during COVID-19 and to strengthen our democracy.
Overview and Background
Columbia World Projects' (CWP) research and engagement work on democratic renewal explores what sustains and ails liberal democracies around the world and how to revitalize democratic institutions that appear fragile and fraying.
By developing a comparative understanding of the trends and factors that sustain the institutions that undergird democracies, our work identifies new choices that encourage effective problem-solving and civic participation. We work in partnership with government, civic organizations, nonprofits and academic researchers in order to produce reports and develop communities of practice that advocate for and, in some cases, implement recommendations that emerge from our work. To that end, we organize working groups and initiatives (clusters of several working groups focused on a single theme). These groups meet regularly and bring together researchers, policymakers and practitioners to address pressing issues facing liberal democracies. On occasion, we organize standalone working groups to explore issues of immediate concern. Details on work underway, and plans for future activity, are below. 

Election Infrastructure 
This initiative – which gathers law faculty, political scientists, leaders from grassroots organizations and election officials – focuses on democracy in the United States, and analyzes current barriers to voting, what constitutes a healthy electoral system and how to broadly adopt good practices in service of designing a bipartisan, independent election architecture that increases voter participation and safeguards election integrity. An initial working group within this initiative seeks to assess the high variation of local practices and standards in order to identify fragilities and understand why the election system was able to withstand withering assault by elected officials who possessed enormous power and influence. The group seeks to understand what legislative, infrastructure, training and personnel moves made that possible. The initiative builds upon previous CWP explorations of grassroots voter mobilization efforts and was launched in November 2019, with a convening on models and approaches that could improve voter access and impel mobilization to foster effective change.
Building Resilient Election Administration Working Group Participants

Participants' listed affiliations are current as of June 14, 2020

Adam Ambrogi, Democracy Fund 
Indra Arriaga, Alaska Institute for Justice 
Tom Asher, Columbia World Projects 
Lonna Atkeson, University of New Mexico 
Jocelyn Benson, Michigan Department of State
Derek Bowens, Durham County Board of Elections 
Richard Briffault, Columbia University 
Alexandra Chandler, Protect Democracy 
Brian Corley, Pasco County, Florida 
June Cross, Columbia University
Jared Dearing, Kentucky State Board of Elections
Veronica Degraffenreid, Pennsylvania Department of State
Tiana Epps-Johnson, Center for Tech and Civic Life
Mindy Finn, Citizen Data
Sara Gifford, ActiVote
Joseph Gloria, Clark County, Nevada
Jamal Greene, Columbia University
Paul Gronke, Reed College
Hillary Hall, National Vote at Home Institute
Charlotte Hill, University of California, Berkeley 
Dale Ho, ACLU
Olatunde Johnson, Columbia University 
Ira Katznelson, Columbia University
Neal Kelley, Orange County, California 
Matt Masterson, Stanford Internet Observatory
Casey Mattox, Charles Koch Institute 
Amber McReynolds, National Vote at Home Institute
Gillian Metzger, Columbia University 
Michael Miller, Barnard College
Jennifer Morrell, Elections Group
Brandon Newell, Democracy Works 
Omar Parbhoo, Ideas42
Nathanial Persily, Stanford University
Whitney Quesenbery, Center for Civic Design 
Brad Raffensperger, Georgia Department of State 
Hollie Russon Gilman, Columbia World Projects
Robert Shapiro, Columbia University 
Melissa Smiley, Michigan Department of State
David Stafford, Escambia County, Florida
George Stern, Jefferson County, Colorado
Charles Stewart III, MIT
Michael Ting, Columbia University
Vanessa Tucker, The William and Flora Hewlett Foundation
Kim Wyman, Washington Department of State
Voter Mobilization Working Group Participants

Participants' listed affiliations are current as of November 1, 2019

Elias Alcantara, Macquarie Group
Antonio Arellano, Jolt Action
Emily Baum, Reboot Democracy
Gina Belafonte, Sankofa.org
Donny Bridges, Center for Technology and Civic Life
Brianna Cea, Generation Vote
Jamie Engel, Democracy Entrepreneurs
Bernard Fraga, Indiana University
Archon Fung, Harvard University
Kate Gage, Movement Cooperative
Bernard E. Harcourt, Columbia University<
Tequila Johnson, The Equity Alliance
Jeremy Kessler, Columbia University
María Teresa Kumar, Voto Latino
Adam Seth Levine, Cornell University
Denise Lieberman, Advancement Project
Debra Minkoff, Columbia University  
Lorraine Minnite, Rutgers University<
Hollie Russon Gilman, Columbia World Projects 
Garrett Shor, Generation Vote
Nsé Ufot, New Georgia Project
Clarissa Unger, Young Invincibles
Kathleen Unger, Vote Riders
Mike Ward, Democracy Works
Joey Wozniak, Mile 22
Renewing Parties
This initiative, launched in December 2019, brings together political scientists, historians, legal scholars and political sociologists in working groups, each examining particular features of the party system, which  aim to map what ails political parties and offer concrete ideas for overcoming this failure of contemporary politics. 
No successful democracy can thrive without a vibrant, legitimate and effective party system. Successful political parties usually attract support from broad coalitions. Such backing helps parties in office govern effectively by addressing both fundamental long-term challenges and more immediate issues voters view as urgent priorities. Increasingly, parties can be seen to have fallen short both in building sufficiently broad coalitions and in addressing the big questions of the day. These circumstances have produced two distinct trajectories: in some countries, notably including the United States, an ever-deeper and more narrow partisanship; in others, once-dominant parties come to resemble each other more and more, opening the field to formerly peripheral and intensely populist alternatives. Each condition brings with it vexing challenges to policy formulation that require descriptive explanation and solution-minded thinking.
Renewing Parties Initiative Participants

Participants' listed affiliations are current as of December 6, 2019

John Aldrich, Duke University
Ruth Bloch Rubin, University of Chicago
Jean Cohen, Columbia University
Diana Dwyre, California State University, Chico
Paolo Gerbaudo, King's College London
John Huber, Columbia University
Piero Ignazi, University of Bologna
Robin Kolodny, Temple University
Anne Kornhauser, The City College of New York
Kate Krimmel, Columbia University
Didi Kuo, Stanford University
Matthew Lacombe,Columbia University
Frances Lee, Princeton University
Noam Lupu, Vanderbilt University
Russell Muirhead, Dartmouth College
Eric Schickler, University of California, Berkeley
Susan Stokes, University of Chicago
Nadia Urbinati, Columbia University
Jonathan White, London School of Economics
Kristin Wylie, James Madison University
Fault Lines in Indian Politics 
This working group brings together researchers and journalists to explore federalism in the world's largest democracy. Cooperation between India's states and its federal government will be crucial to mounting an effective response to rising challenges to Indian democratic institutions, and to addressing core concerns about the country's governance. This working group seeks to identify and propose to policymakers and legislators means of strengthening institutional mechanisms and platforms for resolving disputes between state and federal government while also exploring the stakes of these disputes.
The group's launch meeting was in December 2020 and built on a previous meeting in October 2019, which considered the fate of India's constitutional democracy. 
Strategic Foresight and Collaboration Between the U.S. and Europe
This initiative emerged from a joint commitment by Klaus Welle, Secretary General of the European Parliament, and Columbia University President Emeritus Lee C. Bollinger to deepen ties between Columbia University and the European Union, and seeks to assess how these challenges are shaping the agenda for policymakers on both sides of the Atlantic over the coming decade. 
An initial meeting was held in February 2019. A second meeting, held in January 2021, brought Columbia faculty together with senior EU officials to explore pathways to a sustainable recovery from the current pandemic, with a focus on public health, democratic renewal, climate change and economic inequality. Future gatherings will explore transatlantic priorities, such as digital platform governance and how to protect both individual data and the integrity of elections.