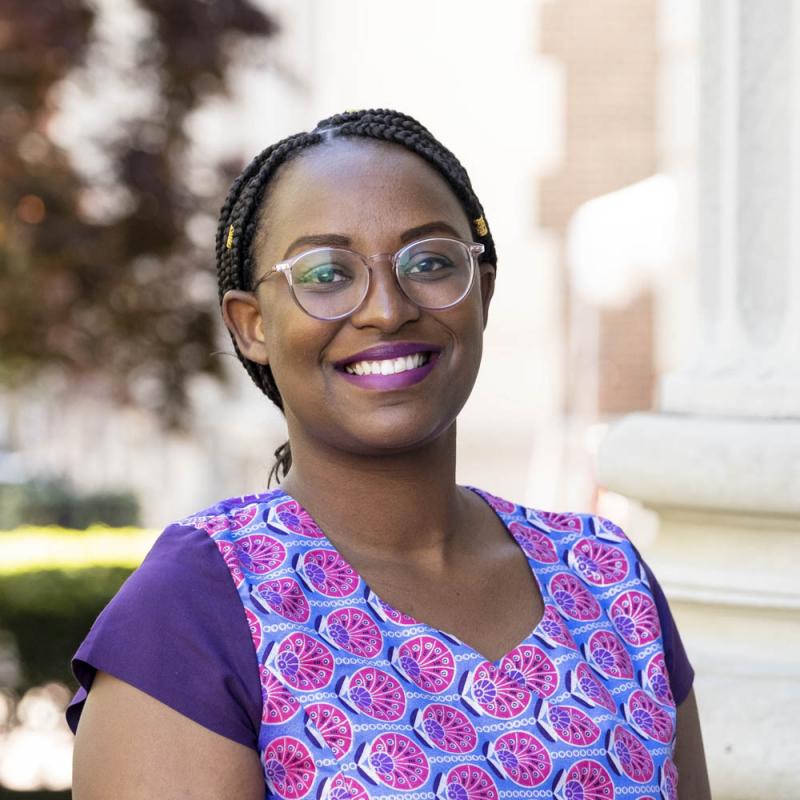 Patience Musiwa Mkandawire
MALAWI
Founder and Executive Director, Fount for Nations
Building inclusive learning opportunities for all children in Malawi by improving educational access and equity for children with special-needs and intellectual disabilities.
Patience Musiwa Mkandawire is the founder and executive director of Fount for Nations, a nonprofit that aims to improve the educational access and economic mobility for all children in Malawi by creating learning and development spaces for differently-abled children. Engaging with teachers, healthcare practitioners, families, and students, Patience advocates for inclusive and community-centered solutions. Fount for Nations' teacher training program has empowered more than 300 teachers across Malawi to implement inclusive teaching strategies that enhance their ability to effectively educate differently-abled students. Since 2015, the organization has worked with more than 10,000 children and their families, providing teaching and learning materials, parent support, counseling, and financial services. Patience aims to increase the primary-school graduation rate for children with special needs by 50%, an increase that would reach nearly 200,000 differently-abled learners.
Patience is an African Visionary Fellow with the Segal Family Foundation and was recognized as a leader by Global Changemakers, an international youth organization that supports leaders in sustainable development. Patience holds a bachelor's degree in nutrition and food science from the University of Malawi. 
Biography current as of 2021-2022 program year