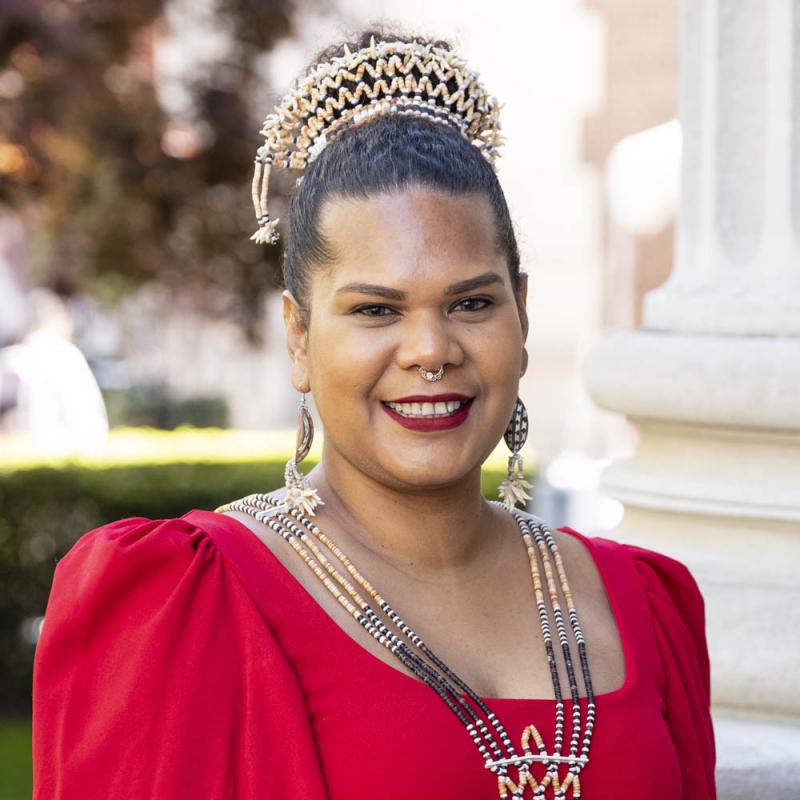 Millicent Barty
SOLOMON ISLANDS
Founder and Lead Designer, Millicent Designs
Combining traditional oral history practices with innovative infographic design to communicate complex development issues across the Solomon Islands.
Millicent Barty is a social entrepreneur, designer and advocate for innovation and entrepreneurship across the Pacific. In light of the high illiteracy rate among the adult population in the Solomon Islands, Millicent uses oral history practices and infographic design to enable all people to make informed decisions about crucial policies and projects that affect their communities. By bridging the communication divide between development agencies, national governments, and rural communities, she has successfully mediated conversations that contributed to the successful launch of two national infrastructure development projects. As the lead designer for the National General Election in 2019, Millicent designed voter-awareness guides, 500,000 of which were distributed across the country inside bags of rice—a practice that NGOs have since used to disseminate information on other critical issues such as gender-based violence.
In 2018, Millicent received the Queen's Young Leader Award and she is an Adviser to the Queen's Commonwealth Trust Board which supports young changemakers across the Commonwealth. Millicent holds a bachelor's degree from Goldsmiths, University of London.
Biography current as of 2021-2022 program year