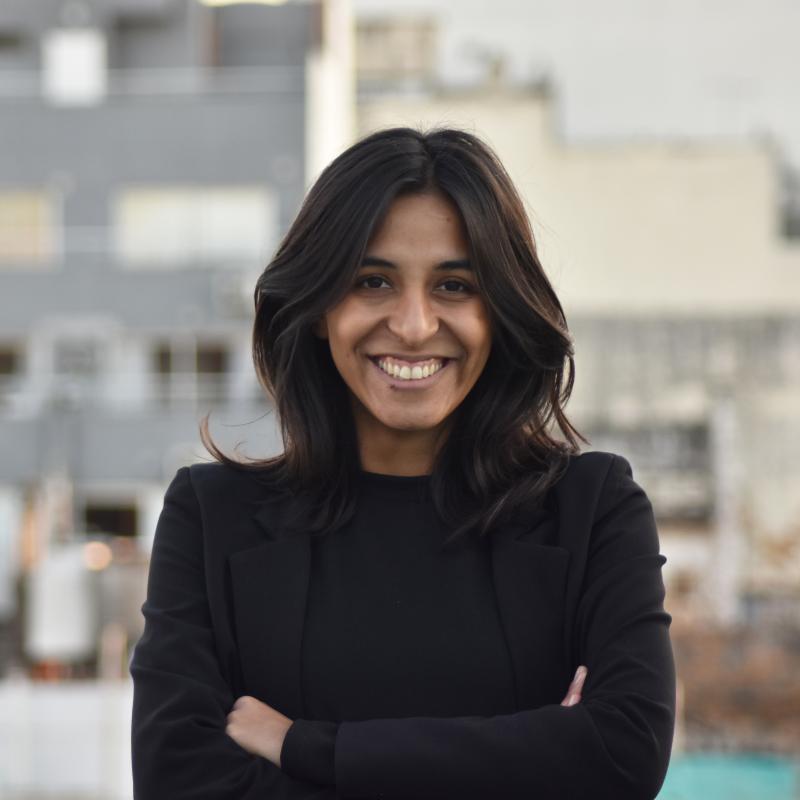 Inés Palacios
ARGENTINA
Former Chief of Staff of the Gender and Sexual Diversity Institute of the Buenos Aires Province Government
Fostering the implementation of intersectional gender mainstreaming policies in the public sector to reduce gendered economic inequality and prioritize Indigenous populations.
Inés Palacios served as Chief of Staff of the Gender Institute of Buenos Aires Province Government between 2017 and 2019. There, she worked on the planning and implementation of Buenos Aires' first Gender Mainstreaming Plan, which included 16 policy initiatives and impacted two million women. Recognizing that previous policies were limited to addressing only gender violence, the Gender Mainstreaming Plan focused on addressing other gender inequalities in reproductive rights, economic policies and political participation. Inés also led the implementation of a leadership training program for women in government funded by the InterAmerican Development Bank.
Previously, she served as Senior Advisor to the Under-Secretary for Planning & Policy Coordination for the Province of Buenos Aires Government. Inés has also served as a Coordinator of Feminist Strategy at the 2019 Governor's Electoral Campaign. She is also a member of "La Generación," a youth political group from where she advocates for the protection of the Indigenous population in Argentina.
Inés received her bachelor's degree in political science and government from the Universidad Torcuato Di Tella in Argentina. She is a former fellow of the U.S. Department of State 's International Visitor Leadership Program and Federación Universitaria del Río de la Plata.
Biography current as of 2020-2021 program year