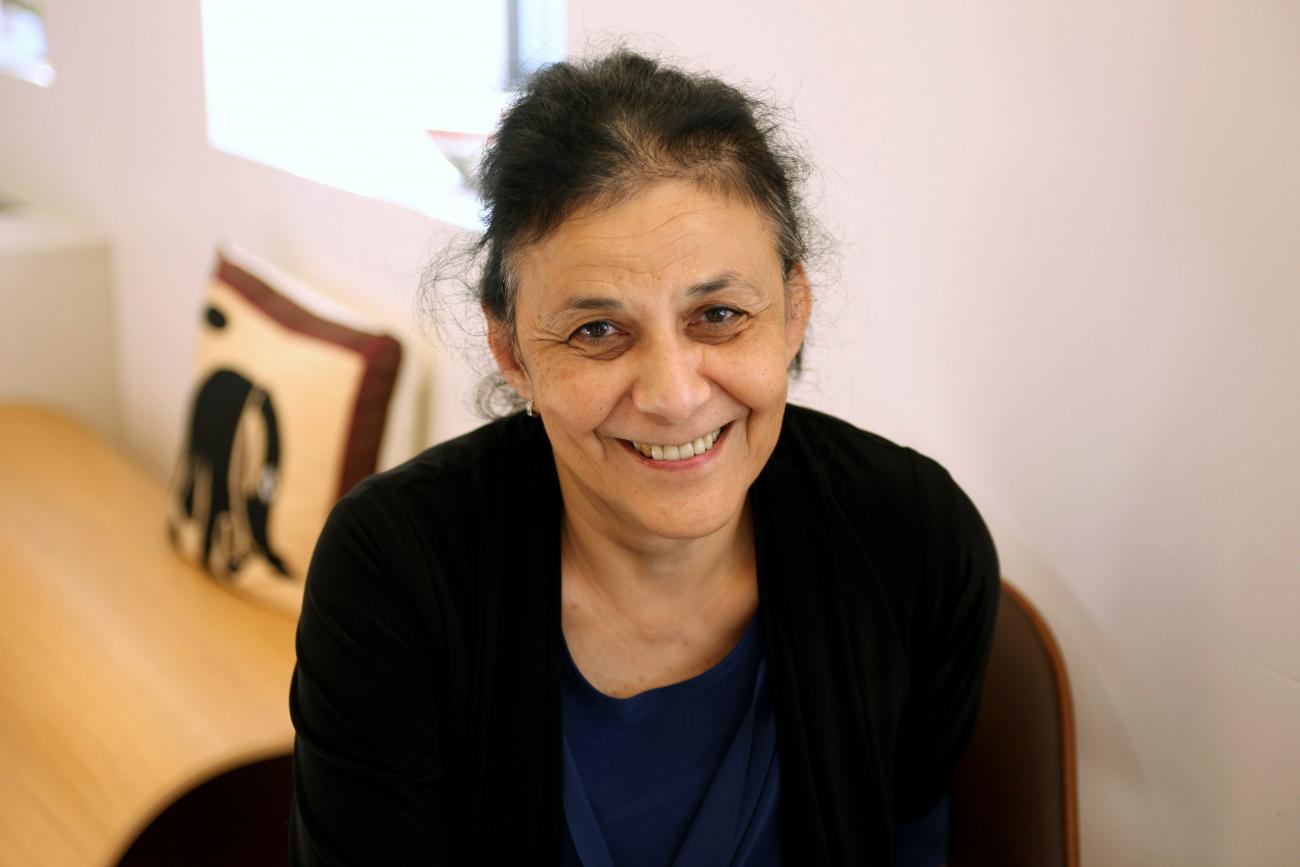 Today, Columbia University President Lee C. Bollinger sent out the following announcement about CWP Director Wafaa El-Sadr's expanded role as EVP for Columbia Global:
Dear fellow members of the Columbia community:
I write to share that I have appointed Wafaa El-Sadr as Executive Vice President for Columbia Global. She is currently the Dr. Mathilde Krim-amfAR Chair of Global Health, Founder and Director of ICAP, Director of Columbia World Projects (CWP), and a University Professor—all roles she will maintain while also overseeing Columbia Global, which will bring together CWP, the Columbia Global Centers, the Institute for Ideas and Imagination, and other global initiatives.
Dr. El-Sadr is a world-renowned infectious disease physician and epidemiologist who has devoted her life to addressing public health challenges in our own country and around the world. I wrote in January 2021 to announce my appointment of Wafaa as Director of Columbia World Projects, an initiative that has institutionalized Columbia's commitment to contributing to solving global problems, thereby advancing what I have named the Fourth Purpose of the University—our direct engagement with problems and challenges across the society, beyond our mission of teaching, research, and service. In that announcement, I summarized Wafaa's remarkable leadership in the field of public health and across the globe, and her contributions to Columbia. Rather than restating all of her wonderful qualities and accomplishments here, I will simply say that millions upon millions have benefitted from Wafaa's work, and we are inordinately fortunate to count her as a member of this University community. In her new and expanded role, Wafaa will bring to the leadership of our Global Centers and other global initiatives her unmatched global perspective, institutional expertise, and vision for Columbia's positive impact in the world.
The Columbia Global Centers are thriving, with nine centers across four continents, and more to come. The mission of our Centers is to serve as the University's physical and intellectual presence around the world—they facilitate and curate faculty work, provide educational opportunities for students, and connect us with people and ideas shaping our global society. From their inception, the Centers and their teams have been immersed in activities that address global challenges, from climate change and poverty to refugee crises and the COVID-19 pandemic.
Under Wafaa's thoughtful and strategic leadership, Columbia Global will more closely align some of the University's key global initiatives including the Global Centers, CWP, and the highly regarded Institute for Ideas and Imagination, based at Reid Hall in Paris, France, which supports Columbia residential fellows to harness the power of the imagination in the formation and communication of ideas between scholars and creative artists. And, moving forward, Columbia Global will offer the opportunity to include other global initiatives under its umbrella and to support and expand the University's global activities and presence. 
I am deeply grateful to Wafaa for agreeing to serve the University in this expanded capacity. Please join me in congratulating her on this appointment.
Sincerely,
Lee C. Bollinger