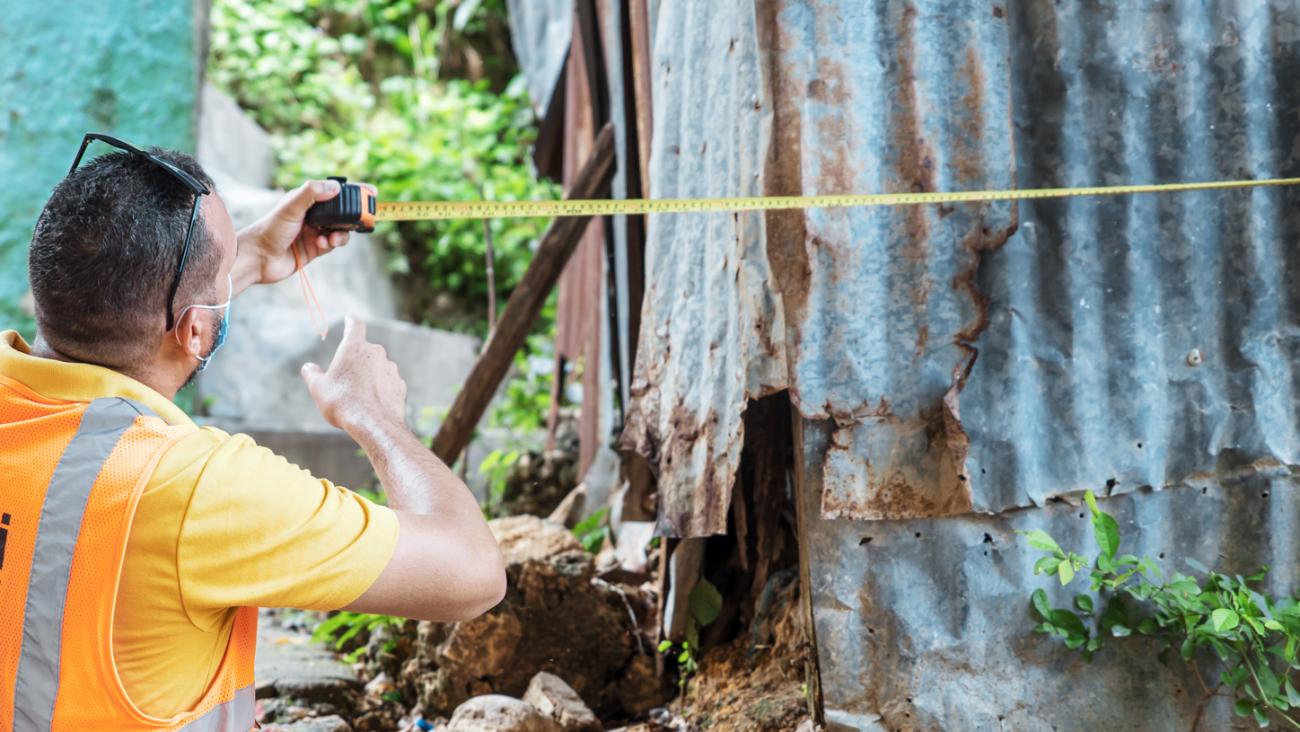 Columbia World Projects (CWP) on Monday announced the launch of Building Climate-Resilient Communities in the Dominican Republic, a new project that aims to strengthen the country's ability to confront natural disasters.
The project's interdisciplinary experts will develop a blueprint for a first-of-its-kind resilience center in Santo Domingo, the Dominican Republic's capital city, and document lessons learned to guide other communities in creating similar centers.
"Columbia World Projects is excited to work with partners in Santo Domingo and New York City as we expand our portfolio of projects focused on addressing the impact of climate change," Wafaa El-Sadr the director of Columbia World Projects, said. "I firmly believe that the project's interdisciplinary team and the unique partnerships established will shape a novel approach to climate resilience not just in Santo Domingo, but across the region."
The project brings together experts in disaster preparedness and resilience, urban design and engineering at Columbia University and two Dominican universities – Instituto Tecnológico de Santo Domingo (INTEC) and Universidad Iberoamericana (UNIBE) – in partnership with the office of the Mayor of Santo Domingo.
The project will develop a blueprint for a new resilience center in Cristo Rey, a neighborhood of Santo Domingo. It will assess current gaps and opportunities with the digital, physical, social and policy infrastructure, and propose recommendations for how to transform an existing structure in the community into a multifunctional resilience center.
"The recent flooding and earthquakes we are witnessing around the world serve as reminders for each of us that we are wholly unprepared to address the vulnerabilities of our infrastructure, health care systems, and response protocols when these disasters occur," said Congressman Adriano Espaillat (NY-13). "The Dominican Republic's vulnerabilities to natural disaster are under-reported and the country has one of the most unreliable energy grids in the Western Hemisphere, ranking behind only Haiti and Venezuela in terms of reliability and resilience. After many years of planning, I am delighted to see the Columbia World Projects efforts to build climate-resilient communities in the Dominican Republic come to fruition and believe this momentous project will have a lasting and meaningful impact to help residents get their lives back on track when these disasters happen. I am grateful to the Mayor of Santo Domingo and all who worked to ensure today's announcement and the path forward."
"The number one priority in our administration is the safety and well-being of those who reside in and visit Santo Domingo. This synergy with Columbia, INTEC and UNIBE grants us the power of touching many lives in a transcendent manner in embattled communities in the north side of our city. We are all together for Santo Domingo, tackling right through the challenges of climate change by making a more resilient city," said Mayor Carolina Mejía de Garrigó. 
"It is so exciting to see that this project is moving forward," said Amale Andraos, Dean of Columbia's Graduate School of Architecture, Planning and Preservation (GSAPP). Referring to one of the project's leads, Richard Plunz, she said: "Professor Plunz has been a model in pushing the school to engage with real issues on the ground around the world throughout his work at GSAPP, so it's wonderful that his focus and efforts are now recognized through this collaboration with CWP."
"This multi-institutional project will address the urgent need to improve the natural disaster resilience of civil infrastructure in the Dominican Republic," said Dr. Kalil Erazo, Research Professor in INTEC's School of Engineering. "We are eager to work with Columbia World Projects and other project partners to study the main contributing factors to the natural disaster risk in the Dominican Republic, with the objective of providing policies and recommendations that effectively address this issue."
"UNIBE is delighted to work with Columbia World Projects and other Dominican partners in this joint effort to promote resiliency in urban communities," said vice-chancellor for research and innovation at UNIBE, Dr. Aída Mencía-Ripley. "Resiliency in the face of ever-increasing natural disasters is of particular importance to developing contexts and the vulnerable communities we are called to serve. We look forward to contributing to this important project."
The development of this project was spearheaded by Professor Richard Plunz and Vanessa Espaillat Lovett, GSAPP '13, who will act as the project manager.