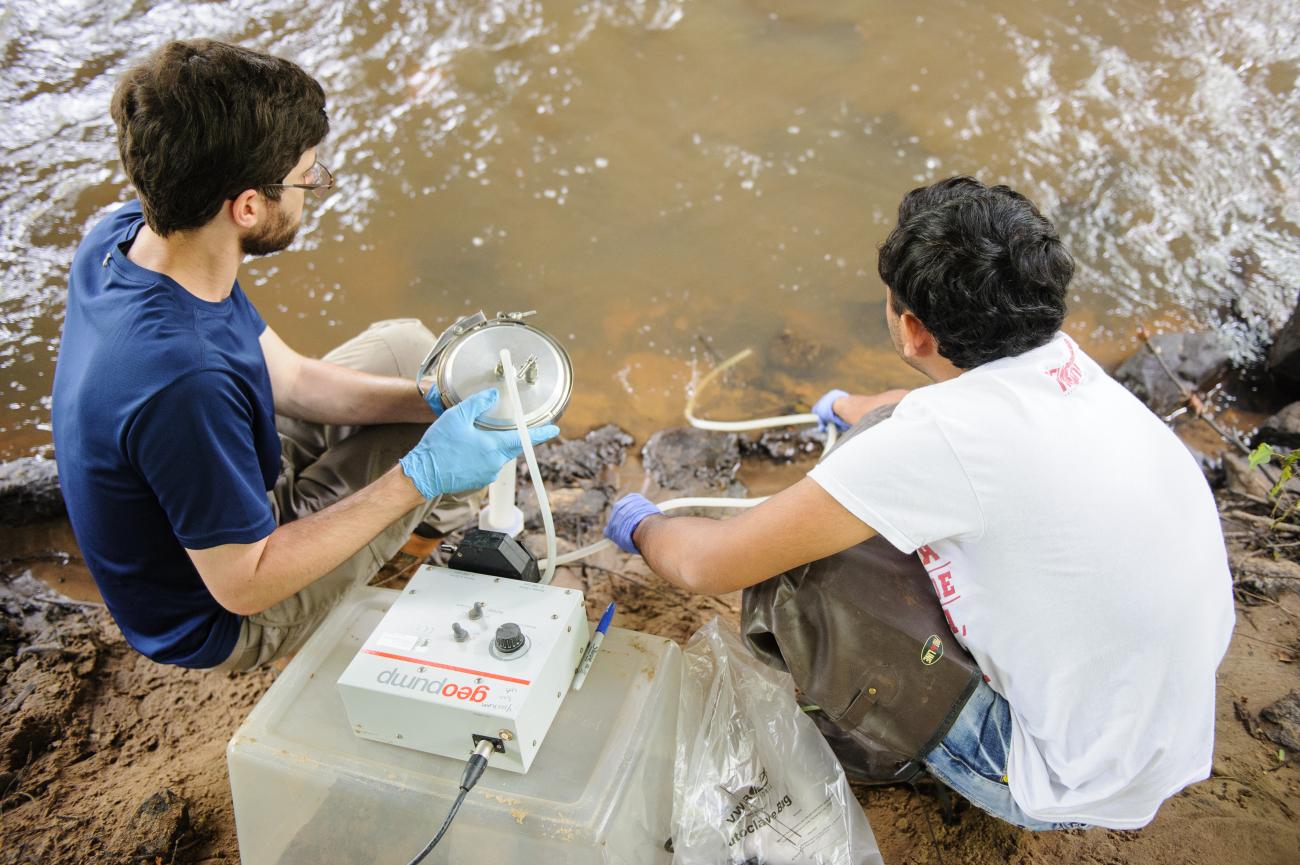 Today, Columbia World Projects (CWP) highlighted its commitment to environmental equity and justice by joining the Environmental Protection Agency's (EPA) commitment to the Water Technical Assistance (WaterTA) program, unveiled at the Clinton Global Initiative (CGI) meeting.
The commitment highlights a collaborative effort to address pressing water challenges in underserved and disadvantaged communities across the United States. Led by the EPA's Office of Water, the initiative pledges a substantial $500 million to extend WaterTA to at least 1,500 underserved communities by 2026. The success of this endeavor relies on the collaboration between the EPA and a network of water technical assistance providers, including CWP.
Radhika Fox, Assistant Administrator of the EPA, expressed enthusiasm about the collaboration, emphasizing the importance of partnerships in achieving the commitment's ambitious goals. CWP's involvement underscores its dedication to fostering global solutions to pressing challenges.
CWP's project, Transforming Wastewater Infrastructure in the United States, is piloting a new approach to wastewater treatment in rural Alabama. This project aims to demonstrate that improved wastewater treatment technologies and management models can yield health, economic, and environmental benefits for rural communities in the U.S. In partnership with the Black Belt Community Foundation, Consortium for Alabama Rural Water & Wastewater, Rural Studio, School of Architecture, Planning and Landscape Architecture at Auburn University, University of Alabama, University of California, Irvine, University of North Carolina, and the University of South Alabama, this project aligns with the EPA's commitment to identify sustainable water solutions, secure necessary funds, and build capacity.
The Clinton Global Initiative has long been a platform for global leaders to create and implement solutions to the world's most pressing challenges. With over 3,800 Commitments to Action impacting more than 435 million people in over 180 countries, CGI continues to inspire and facilitate impactful collaborations.
About Columbia World Projects
Columbia World Projects mobilizes the university's researchers and scholars to work with governments, organizations, businesses and communities to tackle global challenges.
We are part of Columbia Global, established July 2022, which brings together major initiatives from across the university to advance knowledge and foster global engagement to address complex global challenges. As of July 2023, Columbia Global comprises CWP, the Columbia Global Centers, the Committee on Global Thought, and the Institute for Ideas and Imagination.