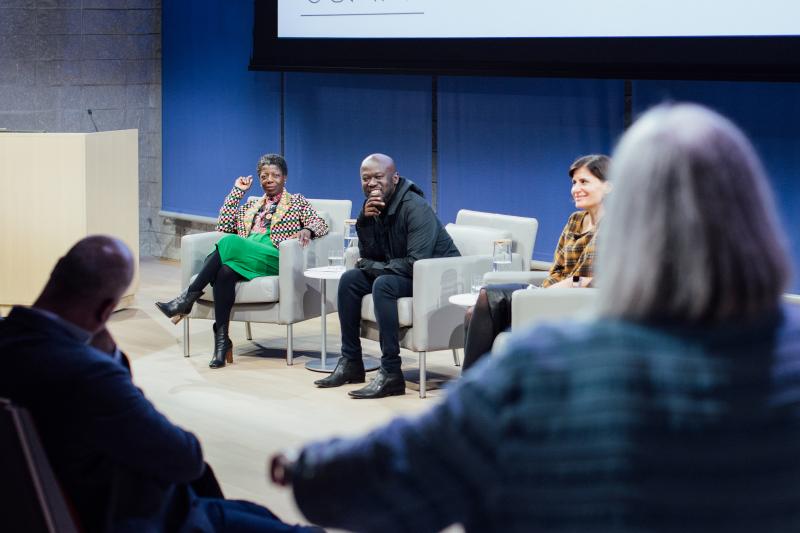 David Adjaye takes a question from an audience member at the Forum at Columbia University. (Jordan Anstatt)
This event was held on November 7th, 2019. Read a recap of the event. 

Adjaye, the award-winning architect and lead designer of the National Museum of African American History and Culture will give a lecture about how art, architecture and design can promote more ethically-minded cities. Following the talk, Adjaye will speak in conversation with Amale Andraos, Dean of Columbia's Graduate School of Architecture, Planning, and Preservation, and Thelma Golden, Director and Chief Curator of The Studio Museum in Harlem. With reflections on Adjaye's own work, including the forthcoming new facility at the Studio Museum, they will discuss how socially-minded architecture in urban centers can draw together and lift up communities, encourage exchange and prompt recognition of underheard voices. This conversation will explore how architecture can promote inclusive, dignified outcomes, especially for cities' most vulnerable communities.
Followed by conversation with Dean Amale Andraos and Thelma Golden
Co-presented with the Graduate School of Architecture, Planning, & Preservation and the School of the Arts