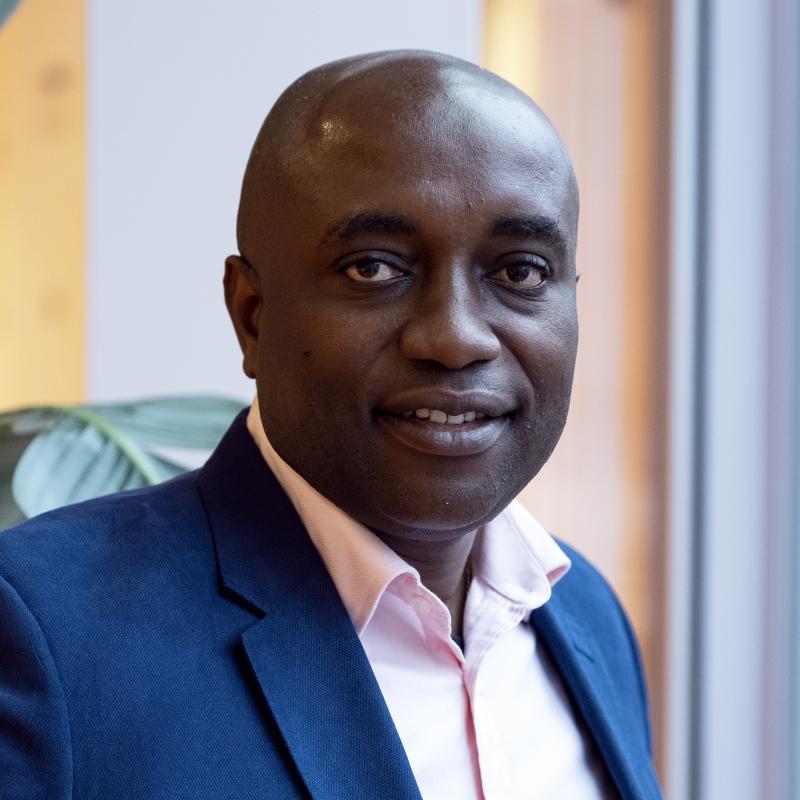 Dr. Kwaku Poku Asante
Kwaku Poku Asante
Kintampo Health Research Centre
Dr. Kwaku Poku Asante, BSc. MBChB, MPH, PhD, is a medical doctor and a clinical epidemiologist. He is the Director of Kintampo Health Research Centre under the Ghana Health Service's Research and Development Division. He graduated with a BSc. in Medical Sciences, an MD degree, and a Masters in Public Health from the premier University of Ghana and a PhD from the London School of Hygiene and Tropical Medicine. Dr. Asante has more than seventeen years of experience in health research and has led several studies such as the Ghana Randomized Air Pollution and Health Study (GRAPHS), which birthed several other environmental health studies. He has led numerous research projects as a principal investigator in African countries including Ghana, Burkina Faso, Kenya, Guinea, Malawi and Uganda. He has received research grants from the Government of Ghana, Wellcome Trust, USAID, National Institutes of Health (USA), Global Alliance for Clean Cookstoves, Thrasher Research Fund, Anglogold Ashanti Malaria Control Program/ Global Fund, and the Bill and Melinda Gates Foundation, among others.
Dr. Asante has more than one hundred publications and has supervised more than thirty students' academic research work from various universities locally and internationally. He has a high interest in the research areas of Clinical trial and intervention research, particularly in the area of malaria and family health research and their environmental determinants. 
Dr. Asante is an adjunct professor at Columbia University and Georgetown University. He is also a part time lecturer at the University of Ghana School of Public Health. He has an impressive number of professional affiliations locally and internationally; he is a member of the Implementation Science Network of the Division of Epidemiology and Population Studies at the Fogarty International Center, part of the United States' National Institutes of Health. He is also a member of the National Malaria Control Programme, a technical working group on malaria Research in Ghana.
Biography current as of February 20, 2018