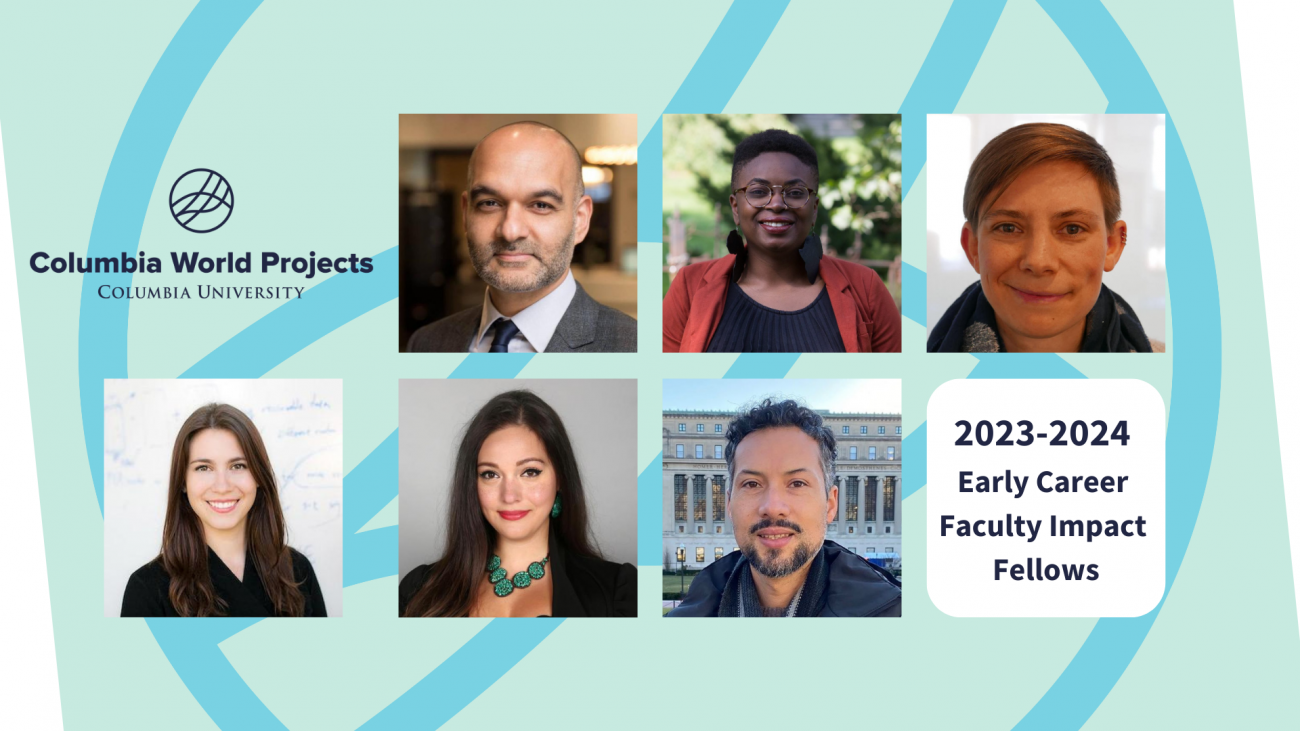 Last fall, Columbia World Projects (CWP) launched the inaugural call for applications for Early Career Faculty Impact Fellowship: Advancing Research and Scholarship to Action, a new year-long program for early career faculty at Columbia University's schools and affiliates. 
Six faculty from of Graduate School of Architecture, Planning and Preservation; School of Engineering and Applied Science; Mailman School of Public Health; School of Social Work; and Barnard College have been selected for the 2023-2024 cohort. Their work spans a range of issues, including climate justice, adaptation, and resilience; health equity; supporting the holistic well-being of Black youth; and data privacy.
"We are thrilled with the response we received from faculty and their interest in this program," said Wafaa El-Sadr, executive vice president for Columbia Global, "and we are eager to welcome the inaugural cohort whose work will have a positive impact on communities here in New York and around the world."
The fellowship is designed to support faculty in exploring ways in which their scholarly work and research can be broadened to achieve social impact. Fellows will join CWP this spring to participate in an applied workshop and seminar series, receive a summer grant of up to $5,000 for project planning and proposal writing, followed by proposal presentations, and a final seed grant of up to $20,000 to support project implementation. 
This is the second program in a series of education, leadership, and training opportunities CWP has launched to advance the university's "Fourth Purpose" – advancing human welfare and confronting the great challenges of our time.
About Columbia World Projects

 
Columbia World Projects is a university-wide initiative established in 2017 to forge a closer and more useful connection between Columbia University's vast research capabilities and the needs of the world. CWP mobilizes researchers and scholars to work with governments, organizations, businesses, and communities to tackle global challenges.