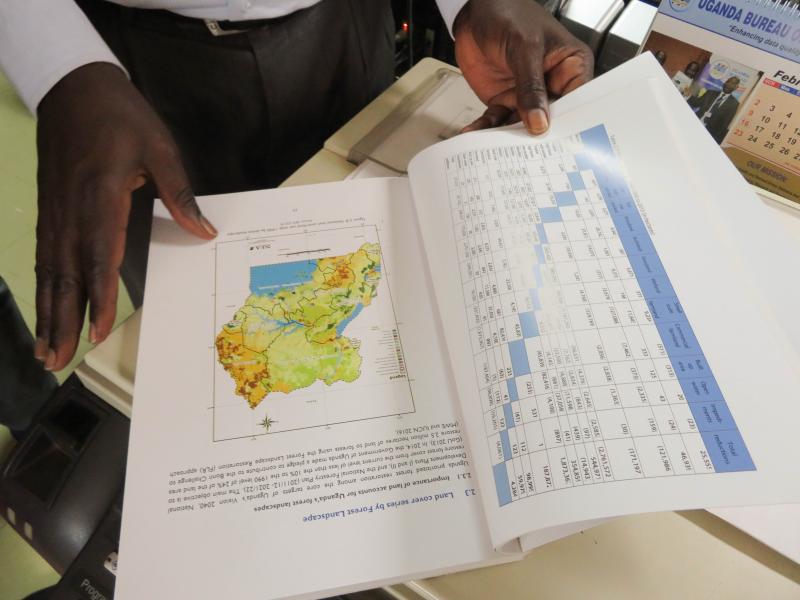 Land cover series by Forest Landscape, detail from report of Uganda Bureau of Statistics. (Hillary Schrenell / CWP)
Over the last two decades, significant advances have been made in providing household-level electricity access. While this progress is admirable, there is also a need to deliver on access that can lead to improved livelihoods. With many countries in sub-Saharan Africa still reliant on agriculture and livestock, there are emerging needs for the provision of power at the farm and/or market processing clusters where inconsistent and often more expensive alternatives are used in the absence of stable, renewable sources. If combined with household-scale provision, farm-scale and cluster scale provision could lead to a win-win proposition. The technology mix is rapidly evolving, and scaled procurement with modular systems could help close this gap. This panel will explore how to identify, analyze, and map the productive use of energy that can inform policy and public and private investments.
Please join speakers from WRI, World Bank, EnerGrow, IRENA, Africa MiniGrid Developers Association, and others - for a discussion following a Columbia World Projects member presentation on what data is and how it could be gathered.
For our online viewers look out for the live broadcast on our Facebook and YouTube Channel on 10th May from 10:00 am East Africa Time. A digital video recording will be available to view online after the event. For more inquiries about this event contact: [email protected]
Watch a recap of the event here: