Challenge
There are few tools that have as much potential for good and ill as the internet. It can be a catalyst for economic growth and social change, but can also wreak havoc on financial and commercial networks, undermine democratic processes, and stifle dissent.
Efforts to identify, understand, and address the risks that arise from our reliance on the internet are insufficient and often reactive rather than proactive. Attempts to manage cybersecurity are constrained by outdated organizational and institutional frameworks, outpaced by new technologies used by malicious actors, and subject to the significant challenge of collaborating across public and private sectors.
Artificial Intelligence, machine learning, and other new technologies continue to create ways to both implement cyberattacks and to defend against them. We are not doing enough to mitigate the former and to take advantage of the latter.
The Forum
On September 25, 2018, Columbia World Projects (CWP) held a Forum with about 35 experts from inside and outside Columbia University. The meeting was designed to deepen understanding of complex cybersecurity challenges and identify promising projects that CWP could implement to reduce the threats and vulnerabilities posed by the internet without undermining its capacity for good. Before the meeting, experts worked with CWP staff to develop more than a dozen project proposals, which we discussed and evaluated during the Forum.
What is a Forum?
A Forum brings together more than 30 experts from inside and outside of Columbia University to discuss a fundamental challenge facing humanity and identify promising projects that CWP could implement to help tackle the challenge and improve people's lives. All projects must combine university research and scholarship with the work of practitioners from outside the university to try to have a measurable impact on the challenge within five years.
Working Groups and Project Proposals
Forum participants were divided into working groups organized by theme: critical infrastructure; privacy; information challenges in social media; standards, benchmarks, and best practices; and norms and deterrence.
Subject matter experts were assigned to the groups to reflect their complementary fields of knowledge, background, and school of thought on the topic. Each working group was asked to evaluate several project proposals developed in advance by participants and CWP staff.
Read more about the project proposals and the working group discussions in our Forum report.
Cybersecurity Working Groups
Information challenges in social media

Standards, benchmarks, and best practices
Forum Participants
More than 40 experts from a wide range of fields and disciplines, and from inside and outside of Columbia, took part in CWP's Forum on cybersecurity.

Participant biographies are current as of September 25, 2018
Next Steps
A project that emerged from this Forum, Improving Election Security and Public Confidence in Elections, is currently in development. Development of another project, Building a Digital Identity System that is Secure and Private, was discontinued in agreement with the project team and prospective partners.
We welcome your input
If you have suggestions related to the projects selected from the cybersecurity Forum, email us and we'll share your thoughts with the CWP project team.
Contact us at: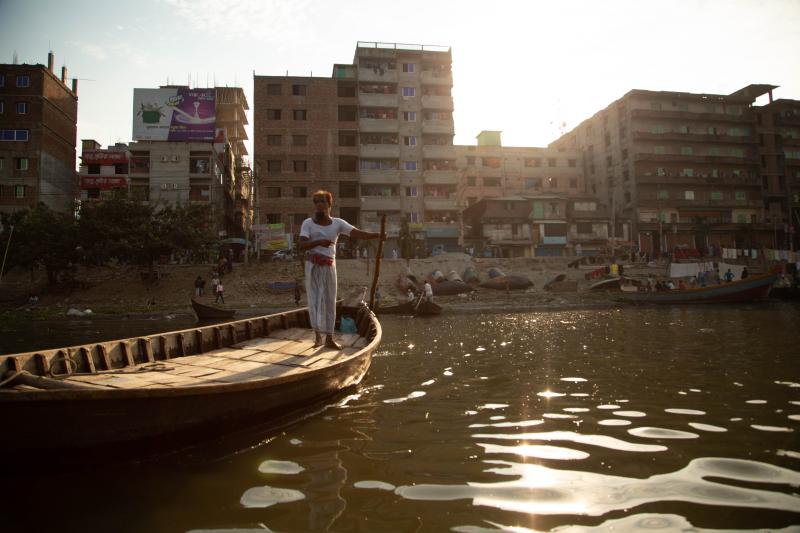 A water taxi navigates across the Buriganga River in Old Dhaka, Bangladesh. (Jacquelyn Turner, IRI)