Challenge
The COVID-19 pandemic has affected nearly all aspects of life – from livelihoods and the way we interact with one another in public spaces, to the way we provide essential functions such as educating children and caring for the sick. The trajectory of the pandemic remains uncertain and will vary around the world, but its impact is unquestionably global and will be felt for years to come. 
As a result of the crisis, an estimated 1.5 billion children are out of school, and the global economy is expected to shrink by over five percent in 2020 alone. According to some forecasts, COVID-19 is likely to cause the first increase in extreme global poverty since 1998. The pandemic is also taking a colossal toll on mental health. Evidence has emerged of a rise in depression, anxiety and other forms of psychological distress in response to the crisis caused by COVID-19, with certain groups facing especially high risk, such as health professionals, socioeconomically-disadvantaged populations and critically ill people and their loved ones. The problems associated with the pandemic are exacerbated by misinformation and disinformation, which are being spread at a time when accurate and accessible information is indispensable to helping people stay healthy and advocate for their needs and rights. The distrust this sows will prove especially challenging to upcoming efforts to vaccinate against the COVID-19 virus. While the pandemic's reach is global, its burden has not fallen equally on all people. The virus has disproportionately impacted communities based on race, socioeconomic status and other factors, exacerbating deep and long-standing inequities in our societies.  
Active Projects
Two projects that emerged from our COVID-19 Forum are currently underway. More information on the project from the Forum that is currently in development, Tools and Connections: Strengthening Support for COVID-19 Bereavement in Black Communities in Harlem, will be posted soon.
The Forum
Over the week of June 22, 2020, Columbia World Projects (CWP) held an online Forum with about 35 experts from inside and outside Columbia University. The goal of the meeting was to deepen understanding of the challenges associated with COVID-19 and identify promising projects that CWP could implement to address these challenges. Before the meeting, experts worked with CWP staff to generate 19 project proposals, which were discussed and evaluated during the Forum. CWP's COVID-19 projects will be implemented over the course of two years, rather than on the five-year timeline typical of our other projects.
What is a Forum?
A Forum brings together more than 30 experts from inside and outside of Columbia University to discuss a fundamental challenge facing humanity and identify promising projects that CWP could implement to help tackle the challenge and improve people's lives. All projects must combine university research and scholarship with the work of practitioners from outside the university to try to have a measurable impact on the challenge within five years.
Working Groups and Project Proposals
Forum participants were split into five working groups organized by theme: Testing, Social Distancing and Density; Adapting Public Health Systems, Models and Approaches; Information, Justice and Civil Society; Mental Health and Emotional Resilience; Education. Subject matter experts were assigned to the groups based on their knowledge, background and different views on the topic.
Each working group had to evaluate several project proposals generated in advance of the Forum by participants and CWP staff.
Read more about the project proposals and the working group discussions in our Forum report.
COVID-19 Working Groups
Testing, Social Distancing and Density

Adapting Public Health Systems, Models and Approaches

Information, Justice and Civil Society

Mental Health and Emotional Resilience
Forum Participants
About 35 experts from a wide range of fields and disciplines, and from inside and outside of Columbia, took part in Columbia World Projects' Forum on unequal opportunity.

Participant biographies are current as of February 10, 2020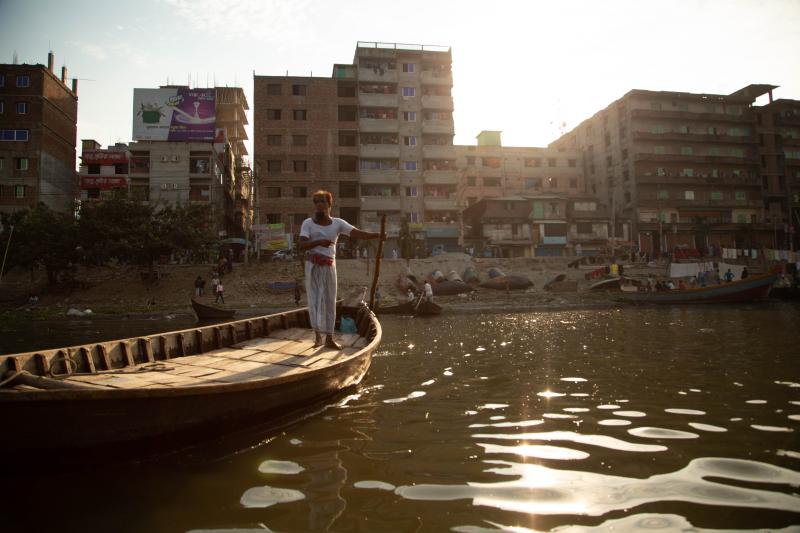 A water taxi navigates across the Buriganga River in Old Dhaka, Bangladesh. (Jacquelyn Turner, IRI)